Play dirty. It's the only way to win in a war.
Alessa Trentini follows the rules, or so it seems on the outside. A certain Conti has always been able to sway her inner rebel and keep her out of trouble, but even Adriano won't be able to get her out of her brother's mess. In a war, no woman is safe if her hand in marriage can advance her family in the world of the mafia. But mistakes of the past have a way of slipping into the present and Alessa will soon learn that even the most shameful of secrets can get her everything she wants.
Adriano Conti's loyalties are torn as he's forced to stand at his father's side while Riley uses his wife's murder as a way to get higher. Blood comes first and then the Outfit. The one thing he doesn't question in the war between the families is Alessa Trentini and even that doesn't seem possible when he's forced to watch Alessa be used as another man's pawn. Adriano has his own role to play to get what he wants.
The families in the Outfit have never been more divided than they are now. Blood continues to spill as revenge takes center stage and more lives are lost. But every man in the family is fighting for something different and no one's intentions can be trusted. Playing a dirty game might be the only way to stay alive.
Even if that means ruining it all.
**Please Note: Reckless & Ruined should not be read before Deathless & Divided. This novel is NOT considered a standalone in the series.**
I F'n LOVE this series. The blood shed and mayhem continues in the power struggle between the four mob families in Chicago.
This is Adriano Conti and Alessa Trentini's tale. With a vacuum at the top of the house, Alessa and Adriano find themselves on opposing sides of their warring families. But these two won't let that get in their way. Even if their actions are reckless and could be their ruin, Adriano especially, will do anything to ensure they're together.
While everyone from Capos to soldiers are watching their backs and taking sides, a few in the Chicago Italian mob are making a play for the top spot: Boss. This was like a well played chess match with each moved strategically planned and of course, some playing much better than others. I learned a lot more about the various characters in the families, their motivations and some of them even showed their true colours.
"Hopes are reserved for men who have something to dream of. I have no doubt that all my dreams will come crawling to my feet in due time."
Being a woman in a man's world, Alessa is caught up in this dangerous game where the stakes are high: lives will be lost, blood will be shed and she has no say, as she's a mere pawn on the board.
"Keep spilling blood and you'll eventually drown in it."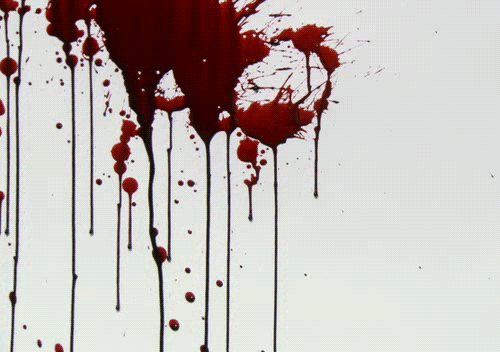 Adriano was smart and sexy and despite being a badass Mafioso, he had a heart of gold when it came to Alessa. These two take many risks to be together. It kind of had a modern Romeo and Juliet vibe to it. And their chemistry and the sparks that were ignited as they took any chance they got to be together, including some pretty hot public moments!
"Love that. My name in your mouth, Alessa. That's all I ever need to hear – all I ever want to fucking hear. No one else does this for you."
"His hand disappeared under her skirt before his fingers swept under the thin fabric of her panties, brushing her sex with a gentle touch."
"I don't know how to let you go, Alessa."
There was a lot of maneuvering by the various characters on many different levels which made for a fascinating read. I never quite knew how things would go down as there was always someone else playing their hand when you least expected it.
"You do realize this is a bit like playing Russian Roulette, right?
There's always one bullet in the chamber, Adriano, and you might be the fool who gets it."
Bethany-Kris did it again! She's created a riveting tale of the dark and dirty mob world and has me anxiously waiting for the next move. The war is not over. It's only just begun.
**An ARC was generously provided by the author in exchange for an honest review.**