Eighteen is hard.
And so is Mateo Alesci.
Hard to read, hard to predict, hard in every way that counts.
He wants things from me.
Dirty things, nasty things, forbidden things.
And I have to give in.
His attention is completely inappropriate, but I can't say no.
The way he looks at me… the way he watches me through my bedroom window… the way he drags me deeper and deeper into his completely forbidden fantasy just… turns me on.
He knows it turns me on.
He holds all the power. He holds all the cards. He holds my entire future in his hands.
And I have to give in.
Because Mr. Alesci is my teacher.
And I need everything he's offering.

Eighteen is just one of the countless reasons why Julie Huss is one of my all time fave authors!! From the first word, this book had it's hooks in me and I. Could. Not. Put. It . Down.
Holy Sh*t! This was one HOT read! Mateo Alesci, can you be MY teacher?
"Welcome to eighteen, Shannon. The age when life gets to kick your ass over and over and all you get to do is stand there and take it."
This story starts on the day of Shannon Drake's 18th birthday. This girl has had a rough life and now finds herself in an unbearable situation with no way out. On top of that, despite being 7 credits over the required number to graduate high school, she's told she needs to take AP Math AGAIN among other credits in order to graduate. I won't go into why as that's not important. What is is her night school Trigonometry teacher, Mr. Mateo Alesci.
Her teacher is hot, domineering, intimidating and did I mention, sexy-as-fuck!! Talk about taboo, steamy, forbidden and off the charts explosive!!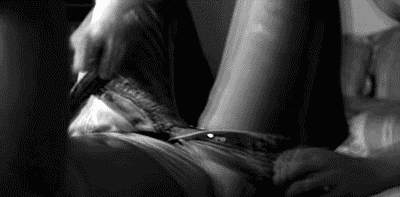 "This guy, he's like a bulldozer who runs me over."
"Overachieving nerd. With star tattoos. And a hard body. And a big cock. And that fucking chin. Oh. My. God. I'm falling for him."
For all the things wrong with what their doing, so many things were also right! And, of course, there is so much more going on that I simply can't say more without giving it away.
All I'll say is, you know when you find yourself in a really bad situation and while you know it's bad, and all the pieces are right in front of you but you miss the fucking picture because you're punching your instincts in the face trying to shut them up? Well, this is Shannon's life. And just like that, I also love how Julie gives us the pieces without us even knowing (view spoiler)[our first encounter with Mateo, Shannon's thoughts totally say he's a narc! (hide spoiler)].
While Shannon may be out of her league with Mateo's sexual prowess, the girl gives as good as she gets.
If you're a JA Huss fan, this is a MUST READ! And if you're up for an adventure, an unforgettable pull between two characters and steamy, undeniable chemistry, this is a MUST READ!!