Millie Cross knows what it's like to burn for someone. She was young and wild and he was fierce and even wilder-a Chaos biker who made her heart pound. They fell in love at first sight and life was good, until she learned she couldn't be the woman he needed and made it so he had no choice but to walk away. Twenty years later, Millie's chance run-in with her old flame sparks a desire she just can't ignore. And this time, she won't let him ride off . . .
Bad boy Logan "High" Judd has seen his share of troubles with the law. Yet it was a beautiful woman who broke him. After ending a loveless marriage, High is shocked when his true love walks back into his life. Millie is still gorgeous, but she's just a ghost of her former self. High's intrigued at the change, but her betrayal cut him deep-and he doesn't want to get burned again. As High sinks into meting out vengeance for Millie's betrayal, he'll break all over again when he realizes just how Millie walked through fire for her man . . .
"Only him...Only her."
I know I sound like a broken record but just love KA! I can't go wrong with laughing, crying, loving and lusting when I read one of her books.
From almost the very beginning, Millie Cross and Logan Judd's (aka High) story brought out so many emotions in me.
There were so many times where I found myself fighting back the tears and struggling to keep it together along side Millie. I was a mess.
This is definitely a second chances love story and it's also about the lengths one will truly go to for the love and happiness of another, even at the expense of their own happiness and life.
Logan and Millie have history; a past. They met twenty years ago and for both, they knew that they'd found their dream. Then one day, it all ended at Millie's hand. At first, I was a little skeptical with her reason for pushing High away. While Millie doesn't reveal it for some time, I figured it out right away as I'm sure many will. But KA worked her magic because she brought me around to seeing Millie's sacrifice as not about drama through Millie's POV. I saw it for what it was. It was truly about one person giving up their dream for another. And it was such a beautiful yet heartbreaking thing.
"You love a man, Millie, you believe in him, you take him as he is. You go on his journey with him no matter what happens, even if that means you have to walk through fire."
I also had moments in the first third of the book, where I seriously wanted to hurt High and Chaos...
I got why they were doing what they did but damn, it was brutal!
Millie and High were beautiful together and even with the crap and obstacles they had to navigate once they'd found each other, it was so worth it.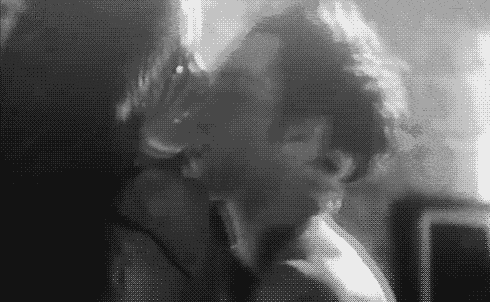 Because dreams had a way of being.
You just had to keep hold."
For KA fans and of course those of you who love Chaos, you'll enjoy this. And for anyone who hasn't read KA (not sure they exist), I recommend you do. It's worth it!
**An ARC was provided via Netgalley in exchange for an honest review.**
Chaos 2.5 included