As one of the big names at his family's gym, Legends, MMA star Rory Kavanagh is used to being in the spotlight—until a gruesome leg injury knocks him out of the cage. Rory is left feeling sidelined in more ways than one, battling the inner demons that come with losing the one shot at his dreams. Then Clare walks into his life and gives him a new dream: winning her heart. There aren't many new faces in Woodlawn these days, but this tough, beautiful stranger makes Rory want to get his life back into fighting shape.
Clare Ivers doesn't think she'll be able to tell anyone what really brought her to the close-knit Bronx neighborhood where she just started bartending. But her life's on pause and her past is catching up fast, try as she might to move on—with new friends, steady work, and a chiseled alpha male trying to get her attention. Even though Rory's more than a little intense, she can't deny that her heart beats faster when he looks at her with those soulful silver eyes. Clare thought she was done with love, but Rory might just be man enough to show her she thought wrong.
Includes a special message from the editor, as well as an excerpt from another Loveswept title.
**For 18+ years of age.**
I was all of over reading this because I simply can't resist an MMA fighter and Irish to boot!!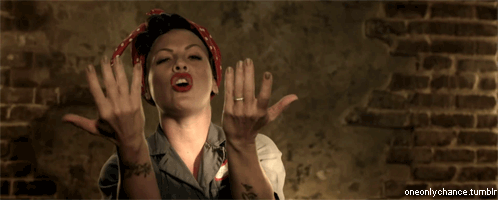 Rory Kavanagh is the oldest of a large Irish family and also a former MMA Champion who was injured in his prime.
After almost a grueling year of therapy, Rory knows his professional fighting days are over. To cope with this loss, Rory numbs his anger and pain with alcohol, drugs and sex.
His interest is piqued when he meets Clare Ivers. New in town, Clare is hiding out from an abusive ex and trying to put back the pieces of her life. Clare is attracted to Rory but also timid and emotionally scarred. She has secrets in her past that we don't learn about for a while.
Rory was easy to fall for with his all-out Alpha ways and his protectiveness for Clare. Their relationship was a slow build, which made total sense given they are both dealing with so much. This book covers some heavy issues of domestic abuse and addiction. While the premise for the book held so much potential - two broken souls finding their way to each other - for me, it didn't grab me the way I'd hoped. I found the writing a bit stilted at times and sometimes the dialogue didn't flow as naturally.Overall, this was a good read and the Kavanagh's are a interesting clan. I enjoyed Casey, Rory's sister and her sass and wit and I also enjoyed the banter between the brothers.
***An ARC provided via Netgalley in exchange for an honest review.***
Release Date: March 22nd, 2016