As the only female firefighter at Engine Co. 6, Alexandra Dempsey gets it from all sides: the male coworkers who think she can't do the job, the wives and girlfriends who see her as a threat to their firefighter men, and her overprotective foster brothers who want to shelter their baby sister at all costs. So when she single-handedly saves the life of Eli Cooper, Chicago's devastatingly handsome mayor, she assumes the respect she's longed for will finally come her way. But it seems Mr. Mayor has other ideas…
Eli Cooper's mayoral ratings are plummeting, his chances at reelection dead in the water. When a sexy, curvaceous firefighter gives him the kiss of life, she does more than bring him back to the land of the living—she also breathes vitality into his campaign. Riding the wave of their feel-good story might prop up Eli's flagging political fortunes, but the sizzling attraction between them can go nowhere; he's her boss, and there are rules that must be obeyed. But you know what they say about rules: they're made to be broken…
This was my first Kate Meader read and I'm looking forward to more from her. I had so much fun with this!! While this is the second book in a series, it can be read as a standalone.
I'm a big fan of the love-hate thing and this one had all that craziness and more in spades. Alexandra Dempsey is firefighter and Eli Cooper is the mayor, the typical politician and also, technically, Alex's boss.
At the outset, like Alex, I wasn't a fan of Eli. He seemed full of ulterior motives and double-talk but I must admit, I grew to love him.
I just adored Alex! She was strong, courageous but also fragile and soft.
"The woman rocked the curves of Marilyn Monroe, the no-filter mouth of Chelsea Handler, and the spirit of Amelia Earheart."
And Eli was sexy and once you got to know him, sweet and vulnerable too. And the banter and quips between these two were laugh out loud hilarious and at times, sexy as all that!
"Weirdo, stalker, jagoff-" "You planning to kiss my cock later with that mouth?"
And Alex and Eli had off the charts chemistry.
"There was nothing between them but panty-melting attraction."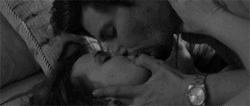 "But the kiss was like him – just too damn good. Warm and brutal, providing answers to questions she never knew she had."
I highly recommend this book. This is a great contemporary romance with complex and likable main characters and secondary characters that steal your heart (Alex's family -- her brothers are awesome!). This was a funny, sexy, at times emotional, hot and romantic read. I'm looking forward to the next book in this series!
**An ARC provided via NetGalley in exchange for an honest review.**