March was a fantastic month for reads with an extra added delight of discovering three new amazing authors! I also had several 5+ stars reads that left me on a serious book high. A girl can't complain when that happens. Here's what I read this month and my reviews. Happy reading! xoxo
Did you want a pat little ending about Jonathan and I riding off into the sunset? Did you want flowers and stars? Man, I wish it was all soft filters and violins. I wish we could fight about who cleaned the bathroom or who was cooking dinner. But I knew I was never destined for simple contentment.
I almost committed murder for him. I almost tore us apart to save him. How do you get back on the horse after that? Because, I promise you, nothing is the same. Nothing.
I've earned our happily ever after. Now I have to survive it.
Derek Block seeks revenge. Frankie Jordan seeks professional dominance. He wants her, she wants him. Lines that can't cross begin to blur. Things start heating up as real estate gets real…
This is the first episode of a five-episode novella series.
It's all fun and games until someone gets hurt. Then it's business as usual.

Cole:
I screwed up, but I can fix this.

Hailey:
This can't be fixed.

Part two of a three book serial about a bad-ass alpha male and the curvy woman he can't give up.
Hate F*@k: part one is now available! Hate F*@k: part three will finish the serial in April 2015.
(To buy press the covers)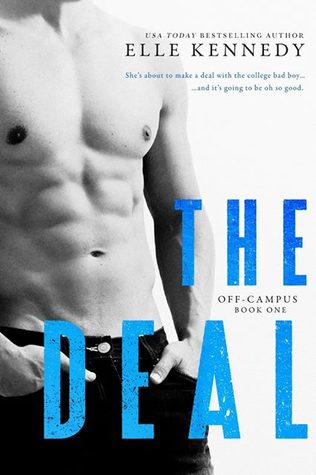 She's about to make a deal with the college bad boy...
Hannah Wells has finally found someone who turns her on. But while she might be confident in every other area of her life, she's carting around a full set of baggage when it comes to sex and seduction. If she wants to get her crush's attention, she'll have to step out of her comfort zone and make him take notice... even if it means tutoring the annoying, childish, cocky captain of the hockey team in exchange for a pretend date.
...and it's going to be oh so good.
All Garrett Graham has ever wanted is to play professional hockey after graduation, but his plummeting GPA is threatening everything he's worked so hard for. If helping a sarcastic brunette make another guy jealous will help him secure his position on the team, he's all for it. But when one unexpected kiss leads to the wildest sex of both their lives, it doesn't take long for Garrett to realize that pretend isn't going to cut it. Now he just has to convince Hannah that the man she wants looks a lot like him.
A full-length, standalone romance from the New York Times bestselling author of Archer's Voice.
Dirt poor. Hillbilly. Backwoods hick. Mountain folk.
Tenleigh Falyn struggles each day to survive in a small, poverty-stricken, coal mining town where she lives with her sister and mentally ill mother. Her dream of winning the college scholarship given to one student by the local coal company and escaping the harshness of her life, keeps her going.
Kyland Barrett lives in the hills, too, and has worked tirelessly--through near starvation, through deep loneliness, against all odds--to win the Tyton Coal Scholarship and leave the town that is full of so much pain.
They're both determined not to form any attachments, but one moment changes everything. What happens when only one person gets to win? When only one person gets to leave? And what happens to the one left behind?
Kyland is a story of desperation and hope, loss and sacrifice, pain and forgiveness, but ultimately, a story of deep and unending love.
THIS IS A STANDALONE SIGN OF LOVE NOVEL, INSPIRED BY TAURUS. New Adult Contemporary Romance: Due to strong language and sexual content, this book is not intended for readers under the age of 18.
AJ
The name AJ Colthurst may not have any meaning to the public eye, but it should, as I'm the daughter of two famous celebrities. Like any superstar, they crave privacy; so much of it, they built a house in the middle of nowhere for us children. As we grew older, we discovered the lies they built as a fort to protect us from the media, ended up causing emotional damage along the way.
I carry a portion of the guilt on my shoulders; the other part I discovered is the separation of my parents. Their unorthodox ways may have driven me bonkers, but knowing they are no longer together is unacceptable.
That's why I decided to rattle their cage by reminding at least one of my parents of the past and the reason they belong together. They need to remember why their love is so perfect and why they have to fight to keep it alive. Even if it means I have to dredge up some of my own painful memories along the way.
Gabe
Back in the early eighties, I set myself to succeed in the financial world. The first step had been moving to New York City to become a stockbroker, but things didn't work out the way I had hoped. Instead, I ended up making movies and by the end of the decade, Gabe Colt had become a famous name. The downside to my career of choice: the paparazzi. In order to protect my family and our privacy, I maintained my family away from the circus. It had been for their own good; a decision we had made before we started our family.
However, those past decisions ended up chasing my entire family away and now I'm trying to put the pieces back together along with my little girl.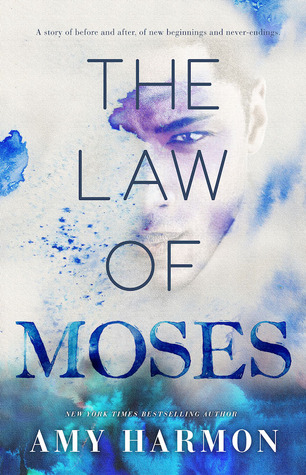 If I tell you right up front, right in the beginning that I lost him, it will be easier for you to bear. You will know it's coming, and it will hurt. But you'll be able to prepare.
Someone found him in a laundry basket at the Quick Wash, wrapped in a towel, a few hours old and close to death. They called him Baby Moses when they shared his story on the ten o'clock news – the little baby left in a basket at a dingy Laundromat, born to a crack addict and expected to have all sorts of problems. I imagined the crack baby, Moses, having a giant crack that ran down his body, like he'd been broken at birth. I knew that wasn't what the term meant, but the image stuck in my mind. Maybe the fact that he was broken drew me to him from the start.
It all happened before I was born, and by the time I met Moses and my mom told me all about him, the story was old news and nobody wanted anything to do with him. People love babies, even sick babies. Even crack babies. But babies grow up to be kids, and kids grow up to be teenagers. Nobody wants a messed up teenager.
And Moses was messed up. Moses was a law unto himself. But he was also strange and exotic and beautiful. To be with him would change my life in ways I could never have imagined. Maybe I should have stayed away. Maybe I should have listened. My mother warned me. Even Moses warned me. But I didn't stay away.
And so begins a story of pain and promise, of heartache and healing, of life and death. A story of before and after, of new beginnings and never-endings. But most of all...a love story.
(Stalk Suzanne on Goodreads)