MARCH has been a fantastic month for me, I really have been in book heaven it has included two 6 star reviews so here is my collection of books that I have read included my reviews just click on the buttons to buy and the review link if you missed my review at the time. Thanks for reading xo
Did you want a pat little ending about Jonathan and I riding off into the sunset? Did you want flowers and stars? Man, I wish it was all soft filters and violins. I wish we could fight about who cleaned the bathroom or who was cooking dinner. But I knew I was never destined for simple contentment.

I almost committed murder for him. I almost tore us apart to save him. How do you get back on the horse after that? Because, I promise you, nothing is the same. Nothing.

I've earned our happily ever after. Now I have to survive it.
Ethan Wilde. Billionaire. Business Man.
Passionate. Powerful. Persistent.
One of New York's most eligible bachelors.

Angel Lawson. Photographer. Gallery Owner.
Burdened. Beautiful. Broken.
A woman bound by the ropes of her sins and forgotten past, fearful of her future.

A chance encounter…

Consumed by guilt and tormented by the bonds of a tragic past, Angel Lawson's life has been a solitary journey, condemned to live without love. In order to preserve her damaged soul from further rejection, sex is as close to a man as she ever plans to get. She was already hell-bound for her sins. One more wasn't going to hurt...

… or so she thought.

When a passionate encounter throws her into the world of Ethan Wilde, Angel is helpless to resist the irrefutable desire and depth of raw emotion he ignites in her.

Ethan is as intense as he is sinfully sexy. Irretrievably captivated by Angel, he seems just as intent on understanding her naked soul as he is desperate to possess every inch of her naked body.

Angel craves his touch like a drug and yearns for the love he promises, but surrendering to the feelings he's unearthed will mean exposing her fears and releasing the demons buried for a lifetime. Exposing her heart will leave it at risk of being broken.

Will Angel choose to leave her life of solitude behind, or is the choice no longer hers?

Ethan Wilde is used to getting what he wants … and what he wants is Angel.

Bound For Hell

Book 1 of The Bound Trilogy, by Kendra Leigh.

Relentlessly sexy. Emotionally deep. Tangled, twisted, intricately woven love story with romance and suspense. For readers 18 and over due to explicit sexual content.
"Nate West. Hollywood bad-boy. Television megastar. Womanizer. Basically everything I hate about the male species rolled into one handsome package. And yet…I want him."

Ellie Turner is a lesbian. She has tattoos, short hair, and a 'don't-mess-with-me-attitude.' She knows who she is, loves who she is, and couldn't care less what the rest of the world thinks of her. And since she has the most kick-ass best friend on the planet, Noah Clark, even when family drama gets in the way, nothing can offset her happy-go-lucky demeanor.

Until television star Nate West comes along. All thick muscle and alpha-male testosterone. When Ellie meets him on an airplane the only thing Nate West should be good for is a brand new profile picture on Facebook. Right? Wrong. Turns out he's good for so much more.

This man is going to flip everything Ellie thought she knew about herself upside down.
NA Romance. This novel is the second book in the Kill Devil Hills series, however it can be read as a standalone. Recommended for 18+ due to sexy scenes, explicit language, and adult themes.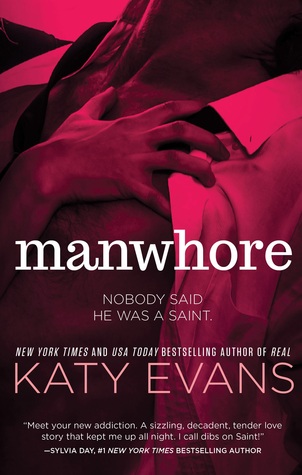 Is it possible to expose Chicago's hottest player—without getting played?

This is the story I've been waiting for all my life, and its name is Malcolm Kyle Preston Logan Saint. Don't be fooled by that last name though. There's nothing holy about the man except the hell his parties raise. The hottest entrepreneur Chicago has ever known, he's a man's man with too much money to spend and too many women vying for his attention.

Mysterious. Privileged. Legendary. His entire life he's been surrounded by the press as they dig for tidbits to see if his fairytale life is for real or all mirrors and social media lies. Since he hit the scene, his secrets have been his and his alone to keep. And that's where I come in.

Assigned to investigate Saint and reveal his elusive personality, I'm determined to make him the story that will change my career.

But I never imagined he would change my life. Bit by bit, I start to wonder if I'm the one discovering him...or if he's uncovering me.
What happens when the man they call Saint, makes you want to sin?
Derek Block seeks revenge. Frankie Jordan seeks professional dominance. He wants her, she wants him. Lines that can't cross begin to blur. Things start heating up as real estate gets real…

This is the first episode of a five-episode novella series.
The King Always Gets His Way.
Women, business, pleasure: When I want it, I get it.
I'm never denied.
Including her.
I will break her.
I will show her who the king of this city really is.
The Feisty Princess of Manhattan will learn I am not a man that can be tempted.
No matter how fucking bad I want her in my bed.

Book one in a three part erotic romance series. Super naughty new series From NY Times and USA Today bestselling author Michelle A. Valentine (Rock the Heart, Phenomenal X, Demon at My Door).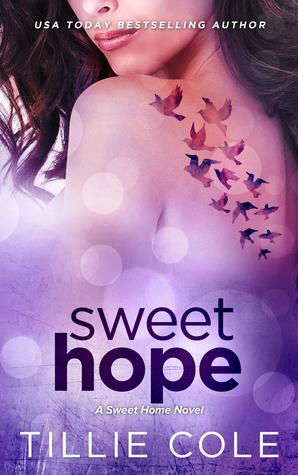 From the USA Today Bestselling Sweet Home Series, comes Sweet Hope.

My name is Ally Prince and I've always been unlucky in love. I don't know why, I just always… have.

When all of my best friends were falling for their soul mates in College, I was left behind. I was Ally, the pretty cousin of superstar quarterback, Romeo Prince. I was Ally, the best friend to the most amazing group of girls I've ever known—a title I loved, but one I became tired of 'just' being. And I was Ally, the one on which they could all rely.

But to me, I was Ally, the girl with the heart no one had claimed... And I was, Ally, the girl, who underneath it all, was heart-breakingly lonely.

I LOVE love; the thought of it, the nervous excitement of falling for Mr. Right, the desire of someone becoming my entire world... of me becoming theirs. I've always wanted passion, heart-stopping, epic, life-changing romance... I've always wanted the fairytale… I've always wanted it all.

It just never seemed like I would get it.

For the past few years I've thrown myself into my career as a museum curator. I'm the best of the best, the person every museum wants to hire, so when an opportunity came up to move to Seattle, I jumped at the chance. My cousin and my best friend lived in Seattle and I needed a change.

I needed a new beginning.

I wasn't expecting to meet anyone in the Emerald City. I wasn't expecting to work closely with the reclusive new sculptor my all-important gallery design was centered around. And I certainly wasn't expecting to fall for him... heart-stopping, epic, life-changing love...
My real life fairytale come true.

But, like in every fairytale, there's a villain, a dark and tortured soul... I just didn't know that the villain and the hero in my story would end up being one and the same.

New Adult Romance Novel—contains adult content, sexual situations and mature topics. Suited for ages 18 and up.
Taz:

My life is finally perfect. My dreams have all come true. I'm where I want to be with the bureau; having the career I've been planning since I did my stint in the military. I'm married to the one and only woman I've ever loved; my heart beats for her alone. Together we've made beautiful babies that I adore. I'm thirty-three years old and I'm complete.

Then one day, it all changes. Slate recruits me for a temporary assignment that is underneath the radar for a reason. The bureau hasn't sanctioned it as a priority, but Slate feels it is because of who is involved: Sue Ellen Reynard. Yeah, remember her?

Lindsey:

Our lives were perfect. Taz and I had everything we'd ever hoped for: family, careers and an everlasting devotion to one another. Suddenly nothing is the same. In a single moment, my biggest fear is realized by one phone call from Slate: an 'agent is missing'.

My agent; my Taz . . .

This is just the beginning of our long journey. Will things ever be the same again?
(Stalk Katy on Goodreads)