Ethan Wilde. Billionaire. Business Man.
Passionate. Powerful. Persistent.
One of New York's most eligible bachelors.
Angel Lawson. Photographer. Gallery Owner.
Burdened. Beautiful. Broken.
A woman bound by the ropes of her sins and forgotten past, fearful of her future.
A chance encounter…
Consumed by guilt and tormented by the bonds of a tragic past, Angel Lawson's life has been a solitary journey, condemned to live without love. In order to preserve her damaged soul from further rejection, sex is as close to a man as she ever plans to get. She was already hell-bound for her sins. One more wasn't going to hurt...
… or so she thought.
When a passionate encounter throws her into the world of Ethan Wilde, Angel is helpless to resist the irrefutable desire and depth of raw emotion he ignites in her.
Ethan is as intense as he is sinfully sexy. Irretrievably captivated by Angel, he seems just as intent on understanding her naked soul as he is desperate to possess every inch of her naked body.
Angel craves his touch like a drug and yearns for the love he promises, but surrendering to the feelings he's unearthed will mean exposing her fears and releasing the demons buried for a lifetime. Exposing her heart will leave it at risk of being broken.
Will Angel choose to leave her life of solitude behind, or is the choice no longer hers?
Ethan Wilde is used to getting what he wants … and what he wants is Angel.
I get emails every day asking for reviews and honestly I just don't have the time to review every single book out there. I have a family and a job so I'm a choosy reader and this is no disrespect to any author who has tried to reach out to me I just choose the books and authors I love. Saying that sometimes I take a chance and chose a new unknown author to read and after reading this synopsis it grabbed my attention so I went forth and read it, being slightly dubious to start with but hecks yeah this was AMAZING for a debut book/series. This author will definitely go far making me realise I should definitely pick these books up more often.
Onto the Review
This is a gem of a story that I would explain as heavenly erotic mixed with a good amount of romance and sensuality. You have Angel who has a talent for photography and knows what she's looking for concerning her career, she is in her element and thrives behind the lense.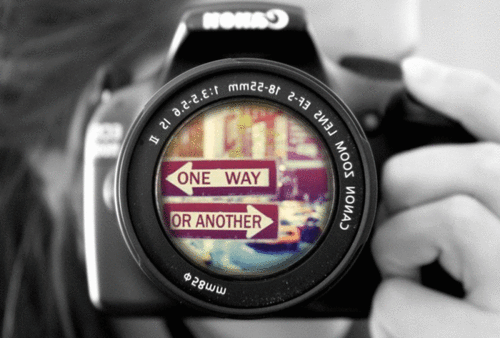 Then you have a wealthy STRONG DOMINANT and SEXY MAN Ethan who is in business and earns a wealthy amount daily, he's English but is currently living in the US. I suppose these two are goal orientated and thrive to live by working and then concerning Angelica has hook ups, one night stands but nothing that makes her feel or get connected closely to anyone, she wants just that and is happy the way it is. Except one night there is an inst-lust moment where Angel sees Ethan and likewaise the other way round they can not resist the effect each of them has on each other, so this becomes a passionate soak your panties half hour where they loose themselves in each other, yet Angel runs from the scene leaving Ethan wanting more.
Let me explain a little about Angelica, she comes from a troubled close off past and a upbringing where she was very much ALONE a form of neglect in many ways where she only knew pain and didn't have much to look forward to yet as I read her inner thoughts I saw how naïve and insecure she was and how she put a wall up to protect herself from going through that again even if she wants love I suppose she just doesn't know how to find it, and at the same time she lets the people who hurt her in time and time again because she knows no different. Except I also found that she has a personality where she just attracts happiness and has some good friends that give her enough love to live day to day, so when she see's love right in front of her she does nothing but run.
Ethan though is a man not to be reckoned with, when he see's what he wants he goes after it and angel is who he wants there is an instant-love here and their Chemistry is off the charts but once they embark on a relationship and see where this takes them you can expect a lot of bedroom action or more like a lot of fireworks, you as a reader will have a lot of pleasure from reading this especially concerning Ethan who is Dominant in his actions he's protective of Angel and will do anything to keep her safe and maybe a little over he top still because of the emotional aspect of the story those scenes became more Intense and down right DIRTY to say the least.
But this has an intriguing plot that also keep me on my toes throughout, secrets that unfold but also they are getting to know each other and are finding out about their pasts and how they grew to be who they are now.
Angel has a darker past that I personally feel we're just learning the beginning of, I feel that this is the start of a journey of maybe a little self discovery she has been very much alone as I have stated earlier so there is an essence that she needs to learn how to lean on Ethan to warm her heart and not feel cold and closed off from the people who care around her, maybe also see what's right in front of her eyes.
Ethan becomes very protective of Angel and does seem to be controlling at the beginning then I could see why it was needed, I am thinking that Ethan has a lot of secrets that we need to find out too, this is book 1 of 3 so we will see this unfold gradually. There is that Angst feel at parts but if your wary of that I wouldn't say it was problematic but more keeping you going to try and uncover the puzzle that is THEM.
Overall this was a joy to read and I'm so happy I took the chance to read it, I will also say that for a new author the writing was so good, I understood what was happening I suppose at times there was a little too much detail into things but overall I see his author going far and I see good things for this couple. Overall this was a sexy, heartfelt, suspenseful and romantic read.
P.S. If your concerned about a cliff hanger this book ends on a happy note.
THAT.IS.ALL