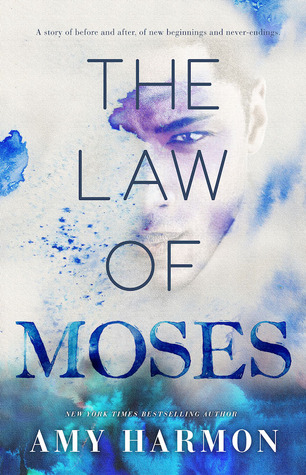 If I tell you right up front, right in the beginning that I lost him, it will be easier for you to bear. You will know it's coming, and it will hurt. But you'll be able to prepare.
Someone found him in a laundry basket at the Quick Wash, wrapped in a towel, a few hours old and close to death. They called him Baby Moses when they shared his story on the ten o'clock news – the little baby left in a basket at a dingy Laundromat, born to a crack addict and expected to have all sorts of problems. I imagined the crack baby, Moses, having a giant crack that ran down his body, like he'd been broken at birth. I knew that wasn't what the term meant, but the image stuck in my mind. Maybe the fact that he was broken drew me to him from the start.
It all happened before I was born, and by the time I met Moses and my mom told me all about him, the story was old news and nobody wanted anything to do with him. People love babies, even sick babies. Even crack babies. But babies grow up to be kids, and kids grow up to be teenagers. Nobody wants a messed up teenager.
And Moses was messed up. Moses was a law unto himself. But he was also strange and exotic and beautiful. To be with him would change my life in ways I could never have imagined. Maybe I should have stayed away. Maybe I should have listened. My mother warned me. Even Moses warned me. But I didn't stay away.
And so begins a story of pain and promise, of heartache and healing, of life and death. A story of before and after, of new beginnings and never-endings. But most of all...a love story.
"The first few words of every story are always the hardest."
When reading Amy Harmon, I can always count on being emotionally moved and stripped bare yet feeling like I'm better for it. This is a story about Moses Wright, a mixed-race, crack baby abandoned by his mother in a basket in a laundromat. Moses is shuffled from one family member to another until his maternal grandmother takes him in at age 18. She lives in a small town in Utah consisting of mostly white people.
Georgia Shepherd, is a 17 year old horse whisperer who aspires to be the best barrel racer and one day, a vet. She's not like those in her small town and wants nothing than to be Moses' friend.
"Georgia who was a little wild, more than a little blunt, and full of life."
Both Georgia and Moses are forces on their own. Georgia is not your typical girl...
...and Moses is an extraordinary painter; gifted in ways beyond belief.
Together, these two – "…both manic and mesmerizing, it was controlled chaos and detailed dementia."

"A story of before and after, of new beginnings and never-endings. A story flawed and fractured, crazy and cracked, and most of all a love story."
Colour, paint and water are ever present as metaphors and analogies for this beautifully, heartbreaking story; bringing the canvas to life with the ebb and flow of Moses and Georiga's story.
"If I were to paint you, I would use every color."
I highly recommend this book!