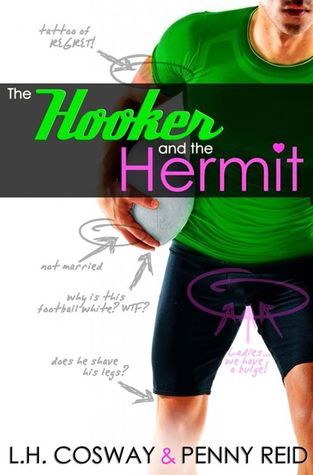 New York's Finest
Blogging as *The Socialmedialite*
April 22
LADIES AND GENTS! I have an announcement!

You know that guy I featured on my blog a few months ago? The really, really hot Irish rugby player who plays the position of 'hooker' in the RLI (Rugby League International)? The one with the anger management issues, the body of a gladiator and the face of a movie star? The one with the questionable fashion choices leading me to ask whether he was the lovechild of a leprechaun and a hobbit? Ronan Fitzpatrick? Yeah, that guy.

Well, I have a confession to make…
THE HERMIT
Annie Catrel, social media expert extraordinaire at Davidson & Croft Media and clandestine celebrity blogger, can make anyone shine in the court of public opinion. She is the Socialmedialite, anonymous creator of New York's Finest and the internet's darling. Virtual reality is Annie's forte, but actual reality? Not so much.
THE HOOKER
Ronan Fitzpatrick, aka the best hooker the world of rugby has seen in decades, despises the media—social or otherwise. The press has spun a web of lies depicting him as rugby's wild and reckless bad boy. Suspended from his team, Ronan has come to Manhattan to escape the drama, lay low, fly under the radar. Only, Ronan isn't easy to overlook, and he can't escape the notice of the Socialmedialite…
THE PLAN
When Ronan is sent to Davidson & Croft Media to reshape his public image, he never expects to cross paths with shy but beautiful Annie, nor does he expect his fierce attraction to her. He couldn't be happier when her boss suggests pairing them together.
What lengths will Annie take to keep her virtual identity concealed? And what happens when the hooker discovers who the hermit really is?
The Hooker and the Hermit is a collaboration between authors L.H. Cosway and Penny Reid, is a full length 100k word novel, and is a standalone.
5 Éclair and Peppermint Stars
I like L.H. Cosway and have never read a Penny Reid book before this one. These two are
a dynamo team
...you never really know if two authors co-writing a book will work but this one was
fucking fantastic!
This was one of those books were RL was going down (my apologies to my family for my behaviour)...
because I was
book obsessed
and wanted to spend every minute wrapped up in the lives of
Ronan Fitzpatrick, Irish bad boy Rugby player and Annie Catrel, social media guru and recluse
. I read into the wee hours of the night and I'm sad that it's done.
Right off the bat, the title intrigued me even though I had it all wrong. I should have figured it out (or at least not leaped to the street walker scenario) since in high school, I dated the hooker on our Rugby team (I live in Canada). And while I still don't know much about the sport other than it can be brutally vicious, there is also
something raw, energetic and powerful about the game
. I just recall really liking how jacked up my boyfriend would be after a game ;DD Fun Times!!
Anyway, I digress...
this was an original, captivating, funny and awesome story
.
I have a confession to make, I've
a serious crush on Ronan Fitzpatrick
and it's not the accent (yes, my attempt at humour) although that certainly adds to it.
He's perfect in his imperfect ways. He's smart, sexy, witty, funny, short tempered, a dirty mind and mouth and hot as hell!
"The body of a gladiator and the face of a movie star."
Annie Catrel was someone I could relate too.
She was so refreshingly REAL
. And yes, I fell for her too.
"You're very real, Annie. I like that you're without pretense. I like that you're both smart and sexy as hell without a lot of fuss."
Ronan and Annie certainly had a bumpy and not so clear path to travel and it was very much a struggle or a contradiction at times.
"Simultaneously, I both loved and hated her coming across so hunted just to be standing alone in an elevator with me. The protector inside me was frowning while the predator soaked up her discomfort with glee."
Yet, there was no denying their connection and that this was the road they were meant to travel.
On that note, I must gush some more about Ronan...some of my fave quotes from that devilish man:
"I might have been a little mesmerized for a moment as I took in the sight of her shapely backside. It was incredible. I just wanted to spank it and bite it and worship it and completely fucking defile it."

"Dearest Annie, Roses are red. Violets are blue. I'm using my hand But I'm thinking of you. - Ronan P.S. Just to clarify, I'm using my hand to write this note…get your mind out of the gutter."

"I feel like I could lose myself and find myself in you, Annie. I can't help it. Believe me, I've tried. You make me feel everything."
I hope these two give us more...perhaps Lucy's story? Truly Brilliant!!