The powerful continuation of the story that began in Reclaiming the Sand- a tale of love and forgiveness and learning to move on from a past that has come to define you.
Bully and Victim
Friend and Lover
Past and Future
Ellie McCallum and Flynn Hendrick's story was as painful as it was devastating. But they were able to find within each other an unlikely yet beautiful love. Despite the obstacles that tried to keep them apart.
And together they rose out of the ashes of their tragic history.
Now years after their life changing reunion Ellie is back in Wellston, having just graduated from college and ready to start her future with the man who taught her how to love. However, returning to a town that held so much bitterness and anger was the last place she wanted to start over.
But for Flynn, who is now an art professor at the community college and firmly rooted in the place that gave them their beginning, she'd do just about anything.
Yet it's difficult building a life when you've only just learned how to live.
And love, no matter how strong, doesn't always conquer all.
Ellie and Flynn must learn how far they are willing to go to stay together. Or whether the ghosts of the past will consume them both.
Because finding a happily ever after is harder than it seems. Particularly when you're fighting against the one thing that could destroy you.
Yourself.
This story picks up three years after what's left at the end of Reclaiming the Sand, and although their story has some hardships along the way this is a continuation of their story with a big dose of Happy Endings all in all this is a conclusion to Flynn and Ellie.
Ellie is out in the big bad world after all that happened in Reclaiming the Sand Ellie is starting a new journey majoring in English something she found out not only that she enjoyed but was good at she has spend the past three years studying, building a new life for herself which is somewhat scary but she's learning a new her, what's its like to be happy and to ENJOY LIFE and truly be herself without being bitchy or having to be a bully to the one person she loves she can be her without old friends standing in her way, but she promised Flynn once she finished she'd go home to him and now three years later we're back in that town where she grew up and the town that she hated who she was, who she became and how she treated Flynn she's really scared she's going to turn into that person again, but for Flynn she's where she's meant to be with HIM.
Flynn has been through some hard times, he has Asperger's syndrome and he has lack of understanding on some aspects of life what things mean, but in this one you will see how he's getting stronger becoming himself more meaning he is becoming a MAN and the one holding the fort loving Ellie, taking care of her needs putting her first yet he knows himself he's STRONG I find him to be such a strong Hero, he's loyal, you will love him more and you will grab hold of everything Flynn is in this story but in his character as a whole I was teary eyed many a time cause he does the small things that count you know, the gestures I just loved those small moments of love that seeped through the pages for me made me love him more. Flynn has also become an art teacher since we last saw him, he has a talent an AMAZING talent and he's good at his art yet he's a great teacher he's good at what he does, this is where Ellie struggles in her own path and coming home to a place where she's unable to find a job at first and having to rely on Flynn to take care of everything is where the trials of their relationship takes hold.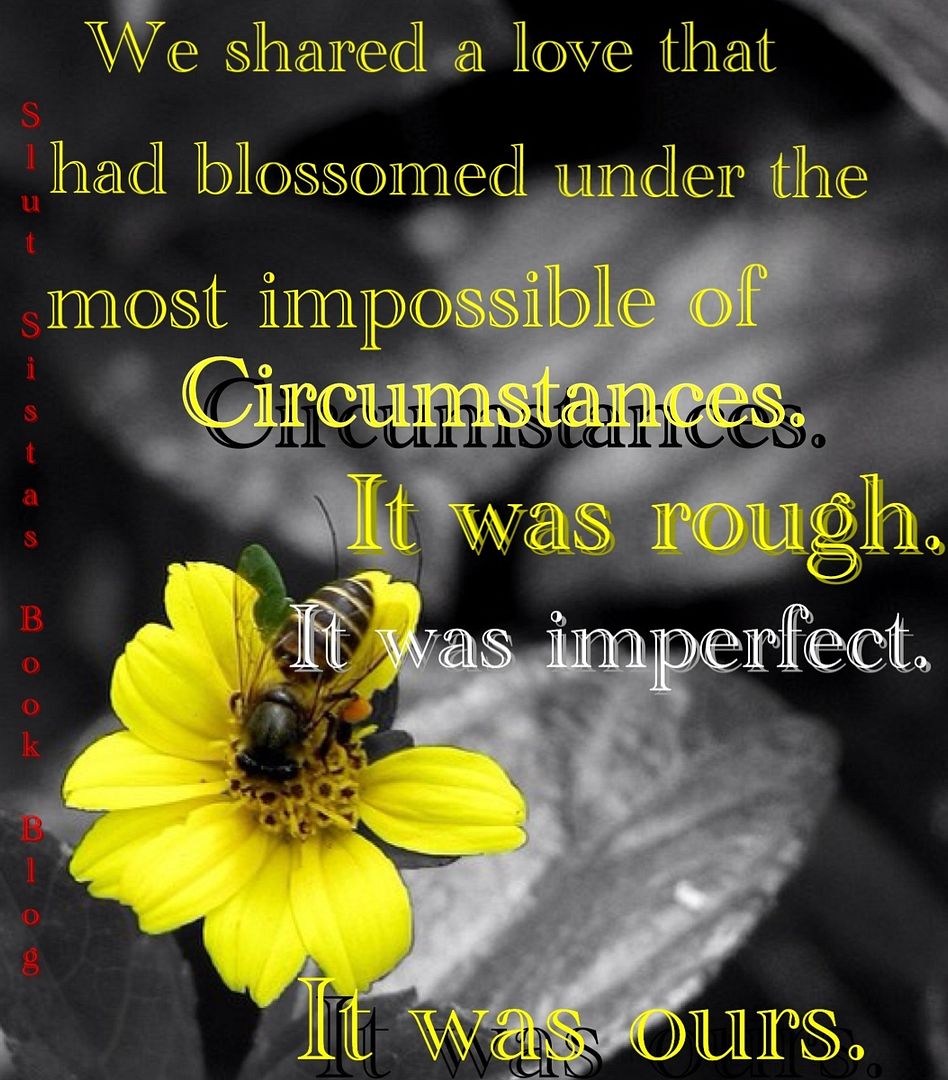 Ellie has come back for Flynn
alone
but doesn't want to let him do everything, she wants to pay her way make their relationship work in all aspects of it but Ellie has a past and is known for that and that's where they are, so finding work is something she has to work hard at and it isn't easy they both have to learn together what its like to be together properly
FOREVER.
Although I may have disliked parts of Ellies character in Reclaiming the sand I welled up ALOT in Chasing the Tide aww I really felt for her cause although Flynn is a lovable character I suppose at times she was lonely and it kind of came full circle in parts that's all I'm saying.
But then their are moments I just felt whole and all in all this was an EPIC Journey to their conclusion.
I LOVED, I ADORED, I CRIED, I LAUGHED and I SMILED.
This was a journey through everything they've been through. I really enjoyed the ending and how they get there. If your expecting the heartache you got in Reclaiming the Sand then no your not going to get that but to me was a much more calmer story and a truly BEAUTIFUL ENDING!!!
So to Conclude;
Will I recommend this story?
Yes on both stories. Beautifully put together and very well done.
Will I read them again?
Yes absolutely, when I get some time. LOL
And will I read anything Meredith writes in the future?
AB-SO-F***IN-LUTELY!!!
THAT IS ALL