The Second Book in the New York Times Bestselling Dark Romance Series. (320 pages, 76,000 words)
"You say I'll never own you. If I win—you willingly give me that right. You sign not only the debt agreement, but another—one that makes me your master until your last breath is taken. You do that, and I'll give you this."

Nila Weaver's family is indebted. Stolen, taken, and bound not by monsters but by an agreement written over six hundred years ago, she has no way out.
She belongs to Jethro as much as she denies it.
Jethro Hawk's patience is running out. His inheritance gift tests, challenges, and surprises him—and not in good ways. He hasn't leashed her but he thinks he might've found a way to bind her forever.
Debts are mounting. Payment waiting.
Advance Reviews:
* Dark. Sexxxxxy. Incredibly hypnotic. Jethro is complex, dangerous and absolutely irresistible! --Book Bella
* I've said it before and I'll say it again, Pepper Winters has an absolute gift for taking the most messed up, wicked characters and humanising them. --Rookie Romance
* Pepper Winters has yet again excelled in her writing abilities and has quite literally delivered to her readers a literary masterpiece. --Hopeless Romantics Book Blog
Haven't started this series yet?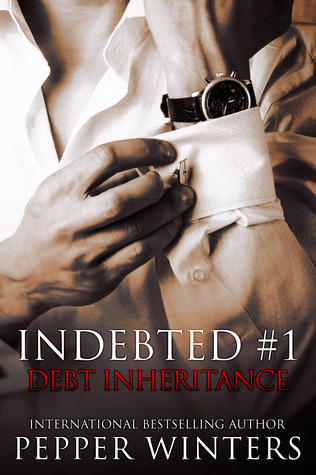 "I own you. I have the piece of paper to prove it. It's undeniable and unbreakable. You belong to me until you've paid off your debts."
Nila Weaver's family is indebted. Being the first born daughter, her life is forfeit to the first born son of the Hawks to pay for sins of ancestors past. The dark ages might have come and gone, but debts never leave. She has no choice in the matter.
She is no longer free.
Jethro Hawk receives Nila as an inheritance present on his twenty-ninth birthday. Her life is his until she's paid off a debt that's centuries old. He can do what he likes with her—nothing is out of bounds—she has to obey.
There are no rules. Only payments.
A modern day Dark Erotic Romance