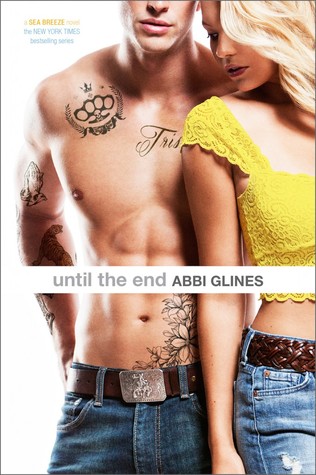 The backstory that fans have been clamoring for—how Rock and Trisha fell in love—is the final installment in the Sea Breeze series from New York Times bestselling author Abbi Glines. And don't miss the sizzling Epilogue, where Abbi wraps up all the Sea Breeze couples' stories!
Trisha Corbin always knew how to hide a bruise. With her momma's boyfriends unable to keep their hands off of her, she had no choice. And as long as it meant the guys wouldn't go near her little brother, Krit, it was worth it. But her days of dreaming that Prince Charming would ever come rescue her are far, far in the past.
Rock Taylor always had a plan. Through football, he would rise above the life he was born into. A full ride to play for a major college team was within his reach—assuming he didn't let anything get in his way. But scoring a date with the hottest girl in Sea Breeze was proving harder than expected. Trisha Corbin was every man's walking fantasy, and she wouldn't even glance his way.
When Rock finally does get Trisha in his truck, it isn't for a date. It's because he picks her up on the side of the road, beaten and bruised and walking to the local hospital. Before Rock knows it, football is no longer his life. Trisha Corbin is. And he'll do anything to save her. And keep her.
In addition to Rock and Trisha's love story, this special novel contains the wrap-up stories of all your favorite Sea Breeze couples: Sadie and Jax, Marcus and Low, Cage and Eva, Preston and Amanda, Jess and Jason, Krit and Blythe, and Dewayne and Sienna.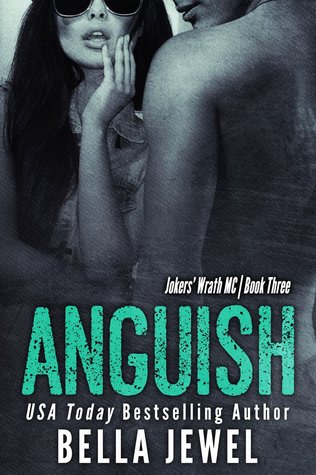 There are a lot of things in this world that are easy to escape from. Having a son you didn't ask for isn't one of them.
Mack is a nomad. He likes his own space and he struggles with emotion. His past is grey and his future looks about the same. That is until his ex-girlfriend dies and his son is handed over to him. A two month old baby he didn't know existed. Until now.
His world comes crashing down around him.
Desperate, he hires a nanny.
Jaylah has gotten herself into some serious trouble, so when she sees the job opening for a nanny pop up, she jumps on it. Of course she's not a nanny, but she figures she can pull it off. I mean, how hard can it be?
She's thrown into a world of diapers, hourly feedings and a whole lot of laundry. She's also introduced to the most rugged, gorgeous man she's ever had the pleasure of meeting.
The best part, he's the baby's father.
The worst part, he's a biker.
Their sexual tension is huge, but he's a hard nut to crack. She'll get in, though. She makes it her mission to break through the wall Mack has built so high around himself.
Her world is about to spiral out of control, and she's taking Mack along for the ride.
For the first time ever all the bestselling books in the
Dark Duet
series are available in one complete set! Already have the original books? This box set will have new covers for each of the original books in the series.
Dark Duet: Platinum Edition
includes:
1) Captive in the Dark
2) Seduced in the Dark
3) Epilogue: The Dark Duet
Bonus Material:
1) The new 32,000 word (120 pages) novella
Determined to Obey
, an M/M/F featuring secondary characters Kid, Felipe, and Celia.
2) Eight scorching-hot fan-written
Dark Duet
short stories hand-selected by the author.
3) CJ's favorite interviews & Reviews
Please heed all warnings. This is a series about captivity in a fictional and eroticized setting. It contains very disturbing situations, dubious consent, strong language, and graphic violence.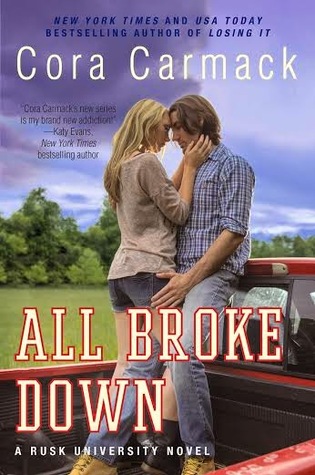 In this second book in New York Times and USA Todaybestselling author Cora Carmack s New Adult, Texas-set Rusk University series, which began with All Lined Up, a young woman discovers that you can't only fight for what you believe in... sometimes you have to fight for what you love.
Dylan fights for lost causes. Probably because she used to be one.
Environmental issues, civil rights, corrupt corporations, and politicians you name it, she's probably been involved in a protest. When her latest cause lands her in jail overnight, she meets Silas Moore. He's in for a different kind of fighting. And though he's arrogant and infuriating, she can't help being fascinated with him. Yet another lost cause.
Football and trouble are the only things that have ever come naturally to Silas. And it's trouble that lands him in a cell next to do-gooder Dylan. He's met girls like her before fixers, he calls them, desperate to heal the damage and make him into their ideal boyfriend. But he doesn't think he's broken, and he definitely doesn't need a girlfriend trying to change him. Until, that is, his anger issues and rash decisions threaten the only thing he really cares about: his spot on the Rusk University football team. Dylan might just be the perfect girl to help.
Because Silas Moore needs some fixing after all.
Corrado Moretti.
The world knows the notorious Kevlar Killer, but few have ever seen what lies beneath his armor. The abused child. The neglected teenager. The broken man. He always did whatever he had to do in order to survive.
It's kill or be killed.
Throughout his life, he has been there in the shadows, a witness to everything from beginning to end. Bound by loyalty and honor, there's only one thing he would sacrifice it all for: family.
Never get close. Never get attached. It's a lesson that has been brutally pounded into him since childhood, but they're words the DeMarcos make it difficult for him to follow. Through them he finds love and grieves loss, realizing the world isn't quite as black and white as it's made out to be.
Made.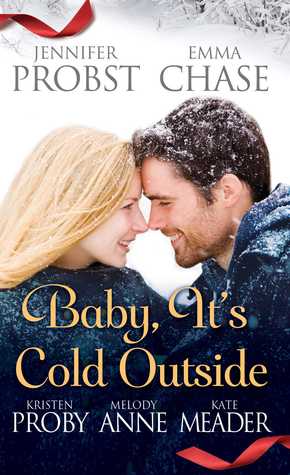 New York Times and USA TODAY bestselling indie authors Jennifer Probst, Emma Chase, Kristen Proby, Melody Anne, and debut author Kate Meader come together to write a sizzling romance anthology.
Outside it may be frosty, so turn the heat way up with these stories of desire!
Can a determined woman executive and a playboy billionaire survive being stranded together in a snowstorm?
Jennifer Probst
depicts an encounter almost too hot to handle...
Drew and Kate play an encore to
Tangled
in this sexy take on a "Christmas Carol" by
Emma Chase
. When a Christmas Eve argument condemns Drew to a troubled night, three dream women teach him that no gift could be more tantalizing than Kate...
With
Kristen Proby
, ski slopes are quite delightful. Grace Douglas is sure she'll never learn to ski, but instructor Jacob Baxter could teach her lessons of a different kind...
Can a southern California transplant survive Montana's deep snows?
Melody Anne
, author of the bestselling Andersons series, melts the icy drifts completely away with the heat between sexy Hawk Winchester and brand-new teacher Natalie Duncan...
What could be hotter than a firefighter?
Kate Meader
shows how, as Brett Farraday and heiress-turned-tattoo-artist Lucy Cochrane discover, nothing ignites holiday flames like rekindling a lost love...
Matt Sky is missing. After a solo ascent of Longs Peak that left only a large blood stain, tatters of climbing clothing, and the tracks of an animal in the snow, he is presumed dead ...
Hannah Catalano is guarding a secret ...
Tensions rise, secrets grow bigger, and passions run deeper in the highly anticipated second book in the Night Owl Trilogy.